©Khon Kaen University
Bangkok, 21 December 2017
The first national workshop brought together 38 national stakeholders to identify agricultural land use decisions that would benefit from valuation of biodiversity and ecosystem services. Participants proposed land conversion from forest/mangrove to agriculture and unstainable farming practices in maize, rice and vegetable production as the key issues to address. Several change scenarios were proposed focusing on the promotion of good agriculture practices and removal of perverse incentives that promote unsustainable land use. The Northern Region was proposed as spatial priority given its importance as a critical watershed area. Key impacts from unsustainable land use include nutrient and pesticide loads, sedimentation, flooding, soil fertility and air pollution. Two proposed options for implementation on "maize and organic agriculture" have been developed for further consideration.
Read the workshop report here.
This project is funded by the International Climate Initiative (IKI) of the German Federal Environment Ministry.
Host Ministries: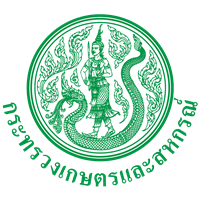 Ministry of Natural Resources & Environmental Policy and Planning;
Ministry of Agriculture and Cooperatives
Research institution:
Other partners
This project will complement work undertaken as part of the EU-funded TEEBAgriFood project in Thailand.