Natural Capital Accounting and Valuation of Ecosystem Services (NCAVES)
Brazil, China, India, Mexico & South Africa
©Wikipedia
The Natural Capital Accounting and Valuation of Ecosystem Services (NCAVES) project seeks to advance the theory and practice of environmental and ecosystem accounting in Brazil, China, India, Mexico and South Africa. This project is funded by the European Union and implemented jointly by the UN Statistics Division (UNSD), UN Environment Programme (UNEP) and Secretariat of the Convention on Biological Diversity (CBD).
Overall objective
To advance the knowledge agenda on environmental-economic accounting, in particular ecosystem accounting through pilot testing of the System of Environmental Economic Accounting (SEEA) Experimental Ecosystem Accounting (EEA), with a view to:
Improve the measurement of ecosystems and their services (both in physical and monetary terms) at the (sub)national level;
Mainstream biodiversity and ecosystems at (sub)national level policy planning and implementation;
Contribute to the development of internationally agreed methodology and its use in partner countries.
Project activities
Ecosystem accounts: A range of ecosystem accounts (in both physical and monetary terms) will be piloted in the five project countries. The accounts will be subsequently applied in scenario analysis based on national policy priorities.
Guidelines and methodology: Country pilots will feed into the revision of the SEEA EEAand guidelines (on biophysical modeling, valuation, and scenario analysis) that will contribute to national and global implementation of natural capital accounting;
Indicators: Development and testing of a set of indicators in the context of the post-2020 biodiversity agenda and other international initiatives;
Business accounts: Contribute to the alignment between SEEA and corporate sustainability reporting;
Communications: Increase awareness of natural capital accounting both in project countries and beyond through developing a range of products;
Enhanced capacity building and knowledge sharing: Enlarge the community of practice on natural capital accounting by e-learning and training workshops (in country and regional).
For information on key publications, resources and events, both globally and at the country level, please refer to the SEEA project webpage and respective country pages below.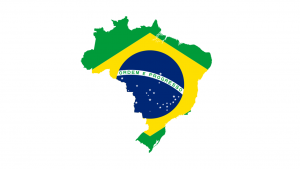 Brazil
Pilot in Rio Grande river basin, specifically in the states of Maranhao-Tocantins-Piaui-Bahia (MATOPIBA) focusing on hydrological services as well as soil-related services.
Mexico
Building on earlier pilot accounts for the state of Aguascalientes, ecosystem extent, condition and services accounts are being compiled at the state and national level.
China
Ongoing pilots in the provinces of Guangxi Autonomous Region and Guizhou, as well as natural resource balance sheets at the national level.
South Africa
Various types of ecosystem accounts will be compiled, including ecosystem services accounts for KwaZulu-Natal (KZN) province, and ecosystem extent accounts at the national level.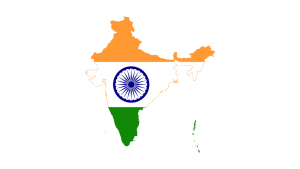 India
Pilot in the state of Karnataka to develop a suite of ecosystem accounts. Several ecosystem services will be assessed at the national scale.