Background
Nestled in the southern slopes of the Eastern Himalayas, Bhutan has rich and diverse natural resources and has been identified as a global biodiversity hotspot. However, the rapid pace of development and urbanization in Bhutan places significant strain on its natural resources and endangers their long-term viability. While the country's natural legacy remains largely intact, the pressures of economic growth pose major threats to environmental resources.
Hydropower development is a priority for the Royal Government of Bhutan. Total installed capacity is currently 1,488 MW, and the Government plans to develop an additional capacity of 10,000 MW by 2020. The Government of India has already committed to importing 5,000 MW of this energy by 2020 (Sustainable Hydropower Development Policy of 2008). While this upscaling could increase government revenues, there is much discussion around the social and environmental impacts of large-scale hydropower development. There are also discussions centered around investing in medium- and small-scale hydropower plants, as well as other forms of renewable energy (Alternative Renewable Energy Policy of 2013).
Scope of work
The TEEB Bhutan study assesses changes in ecosystem services provisioning under hydropower development, with a focus on watershed services. It is intended to inform the Sustainable Hydropower Development Policy of 2008 and the Alternative Renewable Energy Policy of 2013, both of which have called for a diversification of Bhutan's energy sources.
Any expansion in hydropower capacity will have direct and indirect impacts on the provisioning of ecosystem services and on biodiversity, affecting in turn the livelihoods of Bhutanese communities. The following ecosystem services are evaluated:
Provision of freshwater (quality and quantity): The study assesses changes in freshwater provisioning to downstream communities, both from upstream deforestation and from dam construction. Land use changes in surrounding areas (habitat conversion and land degradation) may also lead to changes in water availability, which could in turn affect hydropower operations.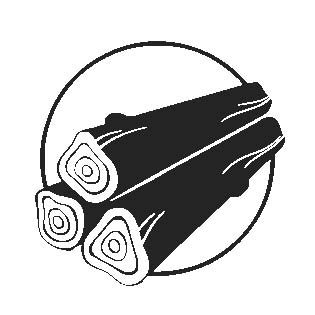 Provision of food/fuel wood: Hydropower development may change land use in the surrounding areas. Both dam-related infrastructure and transmission infrastructure are likely to encroach on agricultural and forest land that provides food and livelihoods, such as areas used for the collection of non-timber forest products.
Habitat for species: The study assesses changes in riverine ecosystems based on ecological requirements for base flow and fluvial transport. Endemism is high in Bhutan and endemic species in Bhutan are listed under the Forest Nature Conservation Act. All hydropower facilities are required to conduct an environmental impact assessment (EIA) which addresses the protection of endemic species. While the EIA process may minimize direct impacts on key species, land fragmentation may impact migratory species.
The study looks at and analyzes three scenarios between 2010 and 2030: i) business as usual, ii) hydropower dam construction and iii) hydropower dam construction with upstream conservation projects.
Publications and resources
Events and meetings
TEEB Bhutan Scoping Workshop (Thimphu, March 2014)