Thimphu, 15-16 June 2017
Recommendations agreed by consensus at the final workshop.
Strengthening implementation of Integrated Watershed Management through programming in the Five Year Plans. Implementation, monitoring and evaluation of these plans should be included in the mandate of the existing river basin management committees
A follow up study to identify the source of sediments (mines, quarries, transmission lines, roads, agriculture etc.) and targets for its management should be undertaken.
Water Commission or any appropriate body should be tasked with carrying out valuation studies of down-stream ecosystem services.
Develop/Enhance technical capacity in conducting ecosystem services valuation studies (InVEST, System Dynamics, Hydrological Modeling, etc.)
Host Ministry: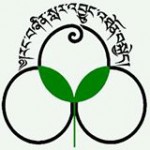 Ministry of Agriculture and Forests
Research institution:

Ugyen Wangchuck Institute for Conservation and Environment (UWICE)

This study is supported by the European Commission as part of the "Reflecting the Value of Ecosystems and Biodiversity in Policy-Making" project.