TEEB: Ecological and Economic Foundations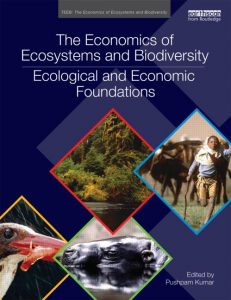 This report brings together decades of research in science and economics to provide the most comprehensive and up-to-date overview of the economics of ecosystems and biodiversity.
A team of international experts presents the theory, approaches and challenges in valuing nature in an effort to improve understanding of the economics costs of biodiversity loss and ecosystem degradation.
The book can be purchased from Routledge here. A full draft version is available for free download.