TEEB in National and International Policy Making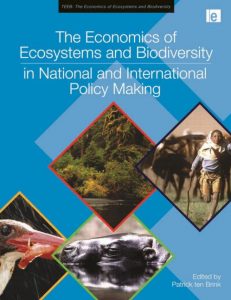 This report provides the theory and practical evidence behind accounting for the value of ecosystems and biodiversity in policy actions – at both national and international levels – to promote the protection of our environment and contribute to a sustainable economy and the well-being of societies.
The book can be purchased from Routledge here. A full draft version and a summary in several languages are available for free download.