TEEB in Local and Regional Policy and Management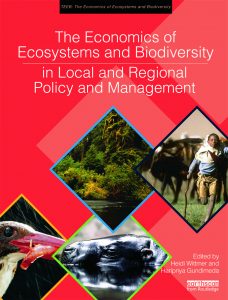 This report provides tools and practical guidance for reform and examines what local governments can do with respect to natural resource use and management, maintaining and supporting biodiversity, local and regional urban and spatial design, as well as market-based approaches, such as Payment for Ecosystem Services (PES).
The book can be purchased from Routledge here. A full draft version and a quick guide are available for free download in several languages.